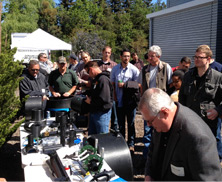 Who We Are
The Alliance for PE Pipe is devoted to sharing the features and benefits of smooth walled pressure pipe to benefit the municipal water and wastewater industry. The Alliance conducts roadshow events and seminars, publishes articles and assists engineers and municipalities as they plan HDPE projects.
---
Why HDPE Pipe?
• Leak-free
• Corrosion Resistant
• Less Maintenance
• Tough, Ductile, Flexible
• Superior Seismic Resistance
• The Trenchless Pipe
• Lowest Life Cycle Cost of all pipes
• Often lowest installed cost of all pipes
Become an HDPE Qualified Professional
Contact Alan Ambler or Peter Dyke if you are interested in becoming an HDPE Qualified Professional.
>> More Info
---
7/26/23:
Listen or Download Podcast Episode #28 Join Peter Dyke as he conducts brief interviews with industry leaders to obtain their perspective of what is going on in the various HDPE markets today.>>WATCH the Poly Podcast